Ah well...
One little fall (four skeins' worth) makes it awfully easy to take another tumble.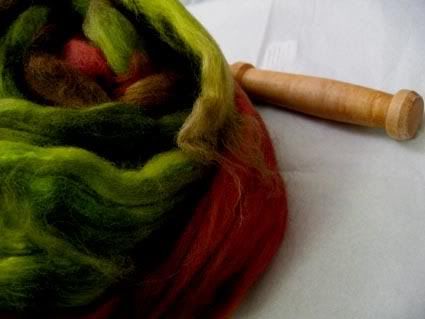 Merino and tussah silk roving in the very aptly named Desert Rose colorway and an oh-so-handy hemlock nøstepinne that makes the most adorable center pull balls. Both are from
Hello Yarn
, my favorite source of spinning fiber and home of Adrian, she of the amazing eye for color. Did I mention she also dyes beautiful sock yarns?
Hmm, methinks the wagon's driven off without me.