Bottling away the blues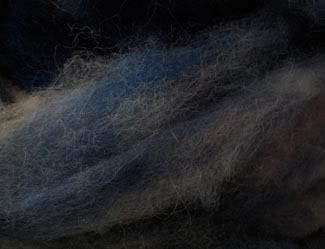 Blue
is all well and good, but in the context of one's extremities, especially when one is in possession of a circulatory system that tends to bypass said extremities, blue becomes less of a good thing. I had apparently mused over the interesting blue tint that my feet take on during evenings at home one too many times to I., since this arrived in the post yesterday.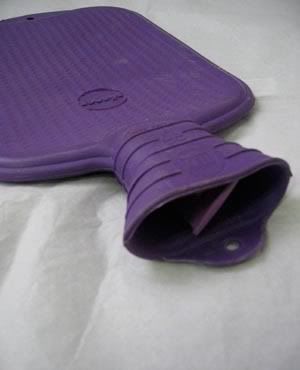 I.'s Irish co-worker kindly gave him her extra hot water bottle to send to me. And it's purple! I'm also greatly tickled by the very carefully worded, detailed instructions of use and caution statement stamped on the bottle's one side. (Though it does make one wonder about all sorts of things --- like what is the difference between a toy and a plaything? And do rubber bottles dissolve in oil and grease?)
Now that I am a knitter in possession of a hot water bottle, I'm sure you can guess what must follow.