Sometimes all you need is a little sun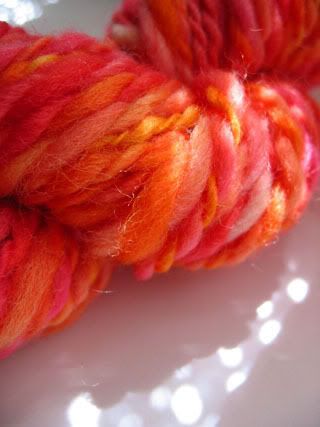 Nothing like a gloriously sunny day to cheer things up. And some sun-basking hand-spun in happy colors, of course.
Yup, same fiber as I mentioned
here
. I just couldn't resist taking a few more photos now that all of it is spun up and plied. It's not a terribly even spinning job with the final yarn ranging from a puffy worsted (earlier on) to a more even DK (by the last few spindle-fulls) but a great lesson nevertheless in spinning a more consistent single and plying a balanced yarn. All told, I got about 150 some yards from four ounces, pending a final wash. Perhaps a destiny as some simple lace is in order to show off the colors (which I attempted to spin for gradual shifts from one shade to another) and make the variability in grist less obvious?