You know you're completely hooked when…
...a loud noise startles you awake at 7am and your first thought is "oh goody, I can spend some time spinning before I head off to work!" And then you actually get out of bed. To spin.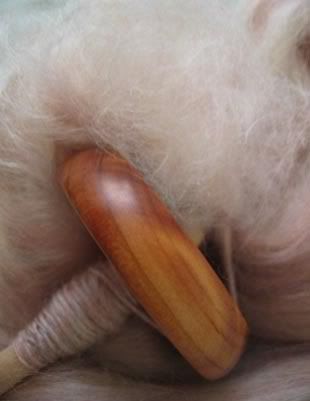 But then again, this is some Ashland Bay merino and silk blend that shifts in color like opals and makes the soft wool I was spinning last week feel like a
Brillo pad
in comparison.