Out of the tangle
Many hours and one pained scissor snip later, lace at last!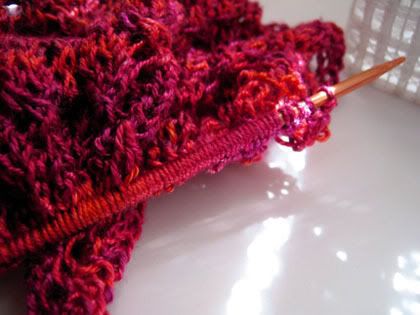 I don't know whether it was the pent up frustration from the untangling process, or this particular mix of the lace stitches, or the many month I have waited to knit this pattern, or the brazenly colorful
sea silk
, or some magical synergy of the four, this
swallowtail
started flying off the needles from the very first stitch.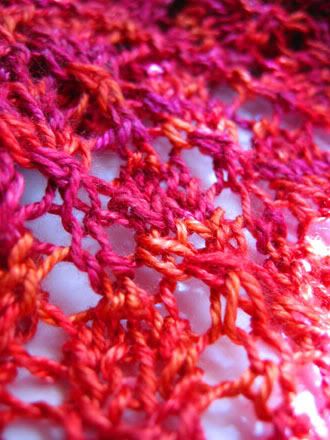 It's only been three days since I cast-on and I've already found myself almost at the edging chart. Even more amazingly, no boredom with the charts, no sudden yearnings to knit a plain square of stockinette – just a happy contentment with yarn-overs and ssk's and k2tog's. And nupps, have I mentioned the nupps?
Hark, nupps!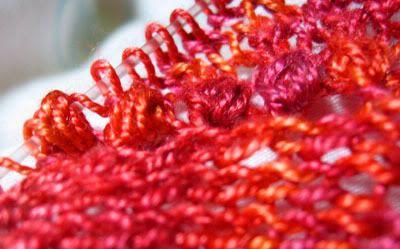 Squee!