Same old, same old
Still cooling my heels in work-induced knitting limbo so here are some pretty yarn pictures instead.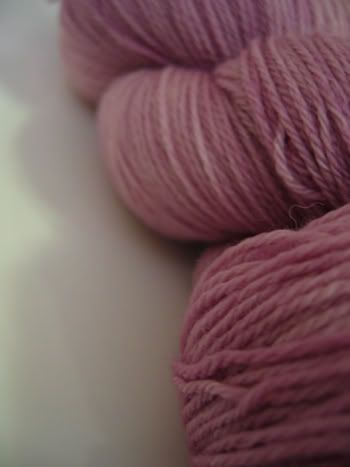 Both scrumptious skeins (Petals and Autumn) are from
the Knittery*
, home of cheerfully hand-painted yarn that I have spent entirely too many hours ogling and coveting. For now, these are marinating in the stash until I have enough brain space to contemplate them further. Maybe they'll be lovely, lofty scarves one day…
*Psst, did you know that they're having a sale on their merino 4-ply right now? Go buy it all up so I won't be tempted.